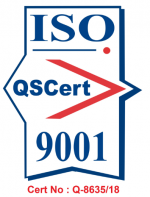 ISO 9001:2015 specifies requirements for a quality management system when an organization:
needs to demonstrate its ability to consistently provide products and services that meet customer and applicable statutory and regulatory requirements, and
aims to enhance customer satisfaction through the effective application of the system, including processes for improvement of the system and the assurance of conformity to customer and applicable statutory and regulatory requirements.
All the requirements of ISO 9001:2015 are generic and are intended to be applicable to any organization, regardless of its type or size, or the products and services it provides.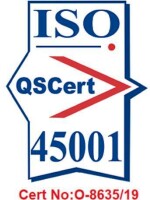 ISO 45001:2018 specifies requirements for an occupational health and safety (OH&S) management system, with guidance for its use, to enable an organisation to proactively improve its OH&S performance in preventing injury and ill-health. ISO 45001:2018 is applicable to any organisation regardless of its size, type and nature.
ISO 45001:2018 enables an organisation, through its OH&S management system, to integrate other aspects of health and safety, such as worker wellness/wellbeing; required by applicable legal requirements.
Spearheaded by Workplace Safety and Health (WSH) Council, bizSAFE provides a systematic five-step process to help companies raise their abilities to manage safety and in turn lead to better productivity and business outcomes.
The Workplace Safety and Health (WSH) Council works closely with the Ministry of Manpower and other Government agencies, the industry, unions and professional associations to develop strategies to raise WSH standards in Singapore and to realise the national WSH 2018 strategy.
ASPRI assists members to achieve business excellence through training, mechanisation and system implementation.
Working with group of advisors with representatives from MNCs such as ExxonMobil, Shell, Shell Chemicals Seraya, Invista Sinagpore, Singapore Refining Co. Pte Ltd (SRC) and Singapore Petrochemical Complex (SPC). Also acting as partners to the Association are representatives from Economic Development Board (EDB), Ministry of Manpower (MOM), SPRING Singapore, IE Singapore, Singapore Workforce Development Agency (WDA) and Institute of Technical Education. (ITE).
SWS promotes the technical advancement of the science, art, process, work, occupation, practice and standard of Welding in all its branches and uses and of all allied ancillary or complementary sciences, arts, processes and occupations and the attainment of knowledge to conduct researches and experiments therein respectively.
The Licensing of Builders Scheme is part of BCA's long-term plan to upgrade the safety and quality standards of the construction sector. The aim of licensing of builders is to raise professionalism among builders by requiring them to meet minimum standards of management, safety record and financial solvency.
All builders carrying out building works where plans are required to be approved by the Commissioner of Building Control and builders who work in specialist areas which have a high impact on public safety will require a Builder's Licence from 16 June 2009 . The requirement applies to both public and private construction projects.
The Singapore Structural Steel Society was formed with the objectives of constituting an association of engineers, architects, industrialists and others concerned with and interested in the analysis, design, construction, research and other aspects of structural steels. The Society provides a forum for its members, guests and others, for discussion, education, collaboration and other mutually beneficial activities including seminars, invited lectures, short courses, and publications.
The Society strives to promote proper use of structural steel under the appropriate circumstances, for the benefit of the community and the region. Attempts are made to develop a resource of the best and latest information on the science, engineering and technology of structural steel.